OCTO' Impact Studio

Logotype & visual identity designed for OCTO' Impact studio.
OCTO' impact studio, as the name suggests, deals with business ventures, projects and enterprises based on the various notions of the positive impact that these companies / ventures can have on society, culture, economy and the environment.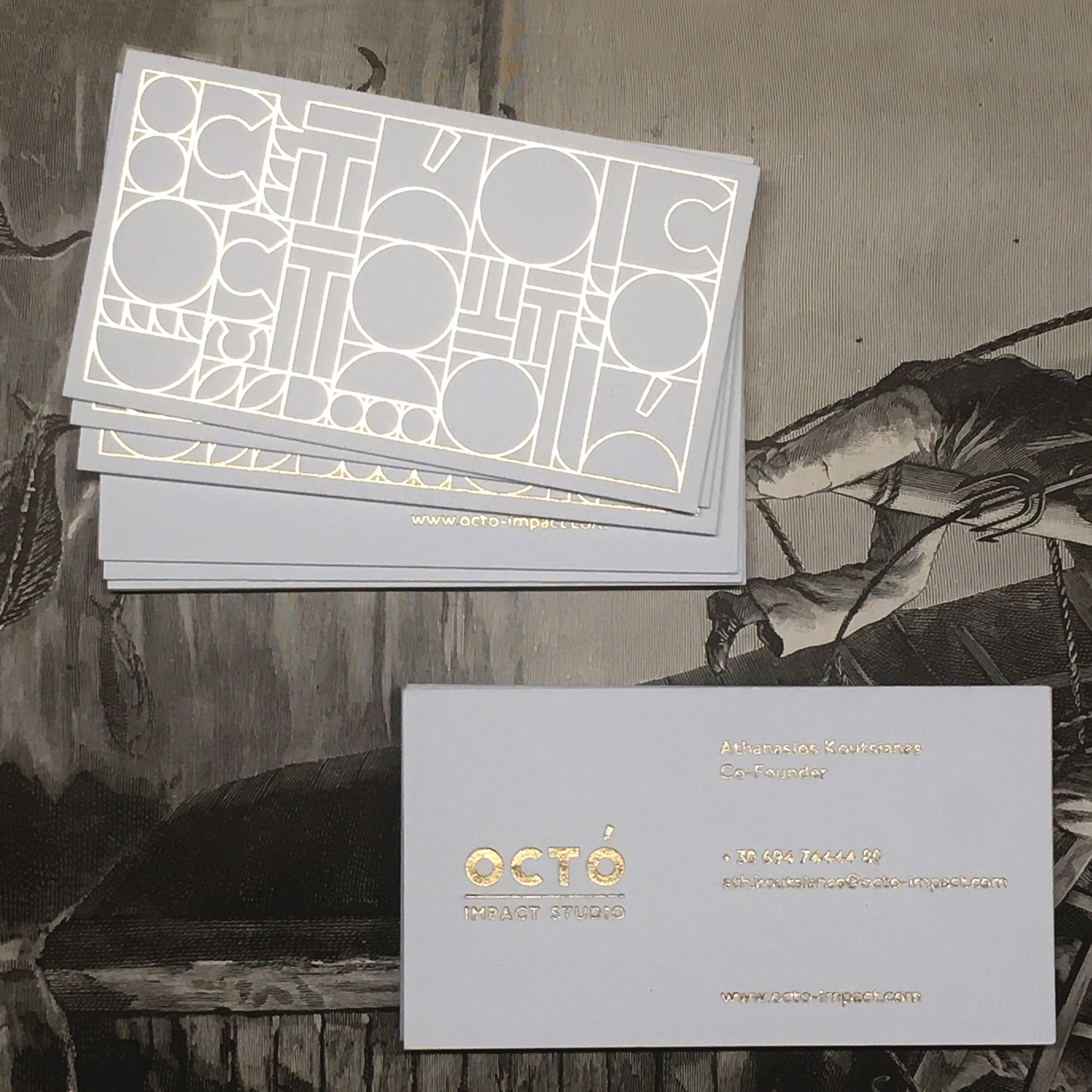 This notion of impact was transferred onto the branding identity in the form of a Bold memorable "logo as a type" and the deconstruction of logotype elements, that created a solid and exciting visual identity. Further production research was carried out in order to ensure the continuation of the notion of "impact", throughout the physical applications of the studio. The special printing techniques of gold foil and surface emboss / letterpressing on a relatively heavy white cotton based paper, brought a substantial impact/presence of the studio's identity extension through the medium of business cards. One can immediately and initially even subconsciously sense this "impact" through touching and feeling the card.