Design Object Competition / Ministry of Culture Greece (TAP)
Awarded the 2nd prize in the Greek Cultural Heritage Competition for Cultural Products Design of the TAP [Archaeological Resources and Expropriations Fund].
The competition had very specific guidelines and a limited number of original antiquities (2 of ancient Greece and 1 of the Byzantine period) to choose and be inspired from.
The winning Designs are being produced in a variety of applications and materials on objects and garments for sale at the Greek Archeological Museums throughout Greece.
The cooperation with the Greek Ministry of Culture & TAP is an ongoing collaboration and more designs regarding different Antiquities and Ancient sites are scheduled to be released between 2018.
The geometric pattern was inspired from the Dipylon Krater - Greek archaic period - Archaeological Museum, Athens.


Plan View of the Palace of Knossos / Labyrinth. Archeological Museum of Knossos, Greece.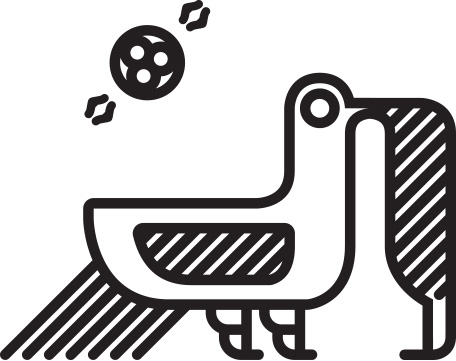 Bird pecking a plant. Museum of Byzantine Culture, Thessaloniki.